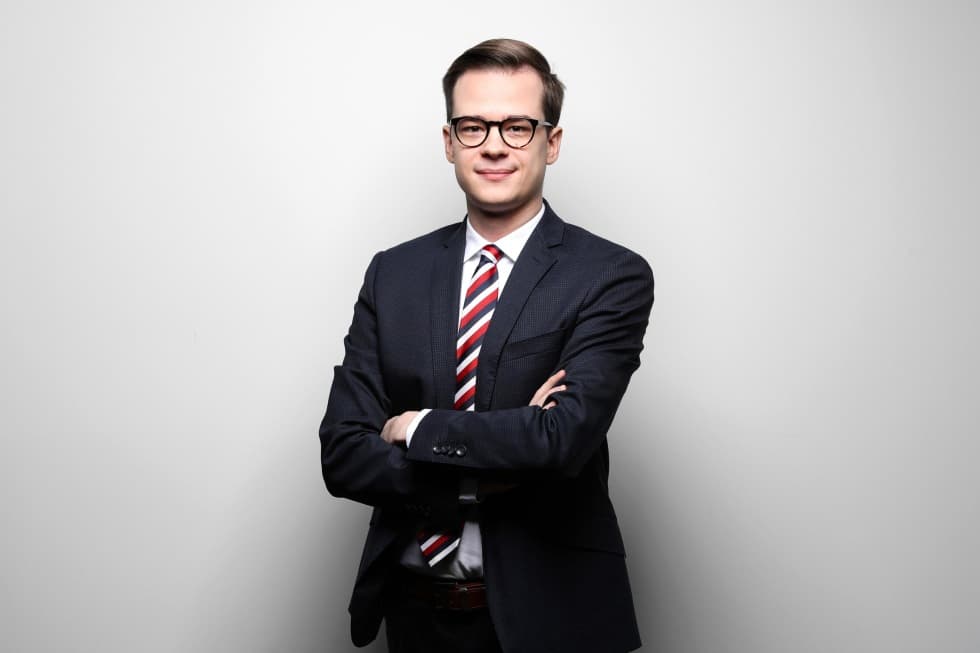 ---
---
Education
Charles University Faculty of Law (Masters in 2017)

University of Luxembourg (Erasmus+, 2015)
Language of provided services
Main fields of expertise
Dispute resolution (including administrative justice), contract agenda, procedural tax law, constitutional law.
Past working experience
Kristián has been an associate at Bříza & Trubač, attorneys-at-law since September 2018. During his studies, Kristián worked as a research assistant to the head of the Department of Political Science and Sociology, Professor Jan Kysela. He also completed an internship in the civil section of the District Court for Prague 4 and a six-month stay at the University of Luxembourg. Since 2014 he has been working in Lidové noviny on the project of restoring Monday's regular supplement Law and Justice, between September 2016 and June 2018 he led the supplement. He speaks Czech, Hungarian, English and German.
Publications
LÉKO, Kristián, BLAŽKOVÁ, Kristina, CHMEL, Jan. Foreign influences and comparison in constitutional law. Prague: Leges, 2018, 128 pages.
JANUŠ, Jan, LÉKO, Kristián. Course of legal self-defense. Prague: Grada, 2016, 256 pages.
We responded to the growing questions of clients regarding the legal context of the COVID-19 pandemic in cooperation with the Opera on April 20, 2020 online.
On Thursday, April 16, 2020, Kristián's article was published in the EPRAVO.CZ internet daily, which deals with a very interesting tax case.
In an article for EPRAVO.CZ, published on April 9, 2020, Petr and Kristian considered the possibilities given by the applicable law to tenants who have closed out stores and found themselves without fault at all without any income, whether it's a discount on rent or forgiveness of rent for a period of crisis measures.